call

Customized
cleaning services

Customized
budget solutions

Quality
assurance

Cost and time
efficiency

Hands on
supervisors

Skilled work
force

Green cleaning
solutions

24 hour
service
For a Free Estimate Call Today (770) 710-3424
Georgia Facility Services is a commercial cleaning company specializing in janitorial facility cleaning services for offices,
education, industrial, healthcare facilities and more. Let us help you with all of your janitorial needs!
Call now
Call now
Safety and Training
Quality and Technology
Our services are tailored to each specific industry
List of our Clients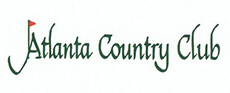 About Us
Georgia Facility Services is a professional commercial janitorial services company that offers "turn-key" cleaning solutions for its commercial clients. Our passion and dedication to our clients has allowed us to go far in the industry. With more than 15 + years of experience in the commercial cleaning industry, we have catered to a large variety of different industries. We understand that commercial cleaning is all about designing services around the needs of the client. And, therefore each of our commercial customers receives personalized, tailored cleaning packages and services.
Read More