Hospital Facilities Maintenance

HIPAA
Guidelines

OSHA Safety
Standards

Highest Quality &
Patient Satisfaction
REQUEST MORE INFO
call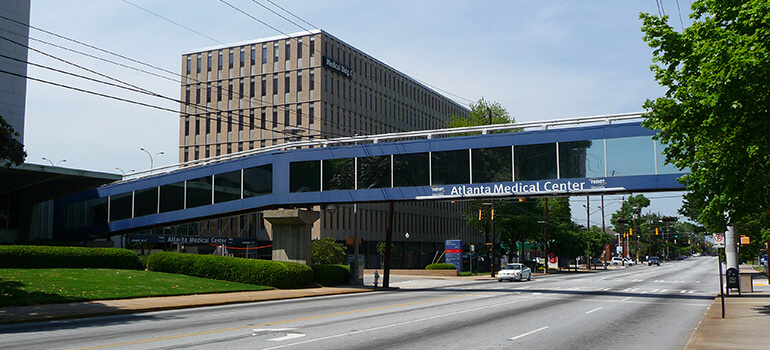 Cost and time efficiency

Hands on supervisors

Skilled work force

Green cleaning solutions

24 hour service
Our hospital facilities maintenance covers a comprehensive range of services that we provide to hospitals ensuring their facilities are clean, sanitized, well managed and offers a better patient experience. For over 15 years, we have been serving hospitals in your area accumulating the expertise in the industry. Providing Hospital Facilities Maintenance in the greater Atlanta and Georgia.
Leave Request
We understand that regular janitorial cleaning is not sufficient for hospitals since these facilities have strict cleaning protocols. Therefore our services follow hospital protocols delivering quality cleaning services.
Georgia Facility Services Team ensures quality standards at all times delivering efficient results.
Hospital facilities are always at risk of cross contamination, and for that reason sanitization is crucial. Our advanced cleaning methods ensure to quality medical cleaning. Georgia Facility Services maintains OSHA & HIPAA requirements for top grade cleaning results. We use eco-friendly, non-toxic cleaning agents to ensure that hospitals are completely safe for the patients as well as the staff. Using advanced equipment and high-quality cleaning materials, we efficiently clean every part of the premises ensuring that no stone is left unturned. We understand that in hospital facilities no errors are tolerated, and therefore our cleaning results are always flawless.
List of our Clients