Cleaning & Disinfection
Turn-Key Facility Cleaning Solutions

OSHA Safety
Standards

Quality Control
Inspections

CDC Disinfection
Guidelines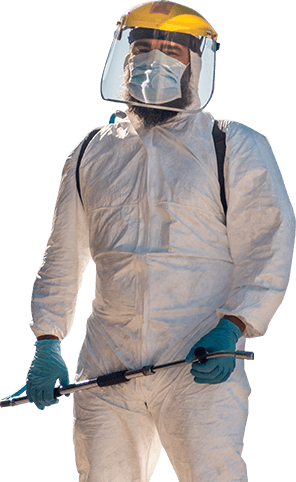 REQUEST MORE INFO
call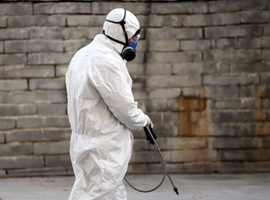 Georgia Facility Services performs cleaning and disinfection services according to the Centers for Disease Control and Prevention (CDC) guidelines and our team is actively monitoring communications from the Centers for Disease Control and Prevention (CDC), the World Health Organization (WHO) and federal agencies to ensure we are operating consistent with the latest guidance to contain the spread of COVID-19. According to the CDC, cleaning is the necessary first step of any disinfection process and at Georgia Facility Services we are prepared and equipped to assist our customers with the cleaning of all environmental surfaces.
We use a variety of equipment, cleaning tools and chemicals to sanitize and disinfect exposed areas. Our janitorial clean-up crews are equipped with protective clothing including suits, masks, gloves, and disposable shoe covers (PPE), so they can perform their work safely and to limit the spread of the coronavirus.
We take the time to complete each cleaning and disinfection project throughly, understanding the importance that these tasks play in reducing the spread of the coronavirus and helping protect the health of those working in these environments. If your facility needs cleaning and disinfection services, please give us a call or fill out the form below.
Our chemicals

FIGHT-BAC™ RTU
2 Minute Disinfectant
Broad Spectrum
Disinfectant Cleaner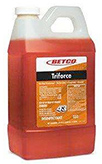 TRIFORCE
3 Minute Disinfectant

PH7Q
1 Minute Disinfectant Neutral pH Disinfectant and Detergent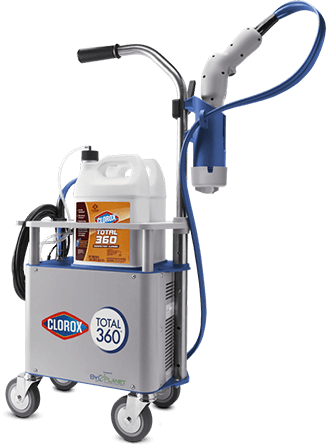 Our equipment
Total 360® Disinfectant Cleaner made by Clorox
We use an innovative electrostatic sprayer with Total 360® Disinfectant Cleaner1 to deliver superior coverage in an efficient, cost-effective way. The system uses 65% less solution, works up to 75% faster and covers up to 18,000 square feet per hour.
Keep your facility healthier while saving time, money and labor. The innovative electrostatic sprayer, with the patented PowerWrap™ nozzle, delivers trusted Clorox solutions to the front, back and sides of surfaces. Superior coverage for better germ protection.
Protect your facility with a revolutionary system that helps reduce pathogens like never before.
Leave Request
List of our Clients